2012 ACF SYMPOSIUM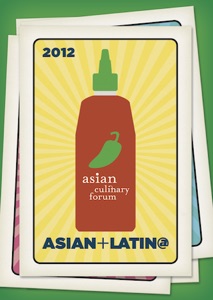 Asian + Latin@

Exploring Asian & Latin American cross-cultural foods and experiences

From lomo saltado to jerk chow mein, Brazilian sushi to Korean tacos — learn about culinary exchanges old and new between Asia and Latin America.

Join the Asian Culinary Forum at the heart of the Mission District, San Francisco's landmark Ferry Building and Oakland Asian Cultural Center for a delicious, groundbreaking series of events celebrating melded food and culture.

EVENTS

CHEF'S PANEL DISCUSSION

Shifting Borders, Changing Tastes: 

Asian and Latin American Food in the Past, Present & Future

Mon, Sep 17, 2012 | 6–8:30 pm


 San Francisco Ferry Building
1 Ferry Building, San Francisco map

Immigrants from Asia and Latin America literally shaped California's culinary landscape from the delta to the Central Valley's vast fields. Today, the creative flavors emerging from their descendants' kitchens reveal overlapping experiences and offer exciting new inspiration for chefs. 

Join us for an enlightening conversation with three culinary experts about the melding of Asian and Latin American flavors in restaurants and markets, in our homes and on the streets.

From the historic marriage of Punjabi and Mexican agricultural workers to the new crop of food trucks popping up on our city streets, we'll explore geographic, economic and cultural forces changing what and how we eat.

Speakers:

Isabel Cruz, chef/owner of Isabel's Cantina and a family of Latin-Asian restaurants stretching from Portland to San Diego

Kara Nielsen, trend researcher at CCD Innovation 

Gil Payumo, chef/co-owner of the award-winning food truck, Señor Sisig

Thy Tran (Moderator), founder and president of Asian Culinary Forum.

Schedule:

6:00 pm    Wine and dinner

6:30 pm    Panel discussion

8:00 pm    Q&A

$40 cash at the door

includes wine and dinner (vegan options available)

SCHOLARS' PANEL

Foodways in Focus: 

Asian and Latin American Cross-Cultural Cooking

Sun, Sep 23, 2012 | 2–4 pm


 Women's Building, Mission District
3543 18th Street, San Francisco map

The work of artist Sita Kuratomi Bhaumik, cultural anthropologist Lok Siu and novelist Karen Tei Yamashita spans the globe. Together, our esteemed speakers will share their decades of research into the little known history and culture of Asian+Latin@ communities from Tokyo to Texas, Bogota to Bombay. We'll explore the blending of identity and inspiration from the Pacific Rim to the Rio Grande, the push-pull of creating anew while searching for comfort and stability, and the future of food in California as immigrant communities continue to grow and meld.

Wine and light refreshments will be served.

$15 at the door or [ online sales closed ] 

LITERARY READING

Food & Place: On the Geography of Eating

Sun, Sep 23, 2012 | 5–7 pm


 Women's Building, Mission District
3543 18th Street, San Francisco map

Oscar Bermeo, Javier O. Huerta, Melissa Hung, Bill Gong, Barbara Jane Reyes and other selected Bay Area writers share their prose and poetry. Come hear their stories about the worlds of food in which we live and love, cleave and connect.

Wine and light refreshments will be served.

$10 at the door or [ online sales closed]

* * *

SPEAKER BIOS


OSCAR BERMEO is the author of the poetry chapbooks Anywhere Avenue, Palimpsest and Heaven Below. Born in Ecuador and raised in the Bronx, he now makes his home in Oakland with his wife, poeta Barbara Jane Reyes. Oscar was the founding curator/host of the Acentos Bronx Poetry Showcase, and a founding curator/host of the synonymUS Collaborative Open Mic at the Nuyorican Poets Cafe. Oscar has been a featured writer at a variety of venues and institutions including the Bowery Poetry Club, Intersection for the Arts, Kearny Street Workshop, Bronx Academy of Letters, Rikers Island Penitentiary, San Quentin Prison, the Loft Literary Center, Sacramento Poetry Center, University of California, Berkeley, Columbia University, University of North Carolina, Chapel Hill, New York University and many others.


SITA KURATOMI BHAUMIK is an interdisciplinary artist, educator, and writer born and raised in the suburbs of Los Angeles to Indian and Japanese Colombian parents. After receiving her B.A., Cum Laude, in Studio Art from Scripps College, Sita moved to the San Francisco Bay Area where she holds an M.F.A. from California College of the Arts and is an M.A. candidate in Visual and Critical Studies. Sita has collaborated with organizations such as Yerba Buena Center for the Arts, The Asian Art Museum of San Francisco, SomArts, 18 Reasons, 826 Valencia, APICC, Whitman College, and Cal-State Fullerton. Sita has been the art features editor for Hyphen magazine and has written for Art Practical. She is currently a board member and programming committee chair for Kearny Street Workshop. Sita teaches photography and portfolio development at RayKo Photo Center.


ISABEL CRUZ comes from a Latino family where the large and frequent gatherings were always centered around food. Self-taught, friends and family from Puerto Rico, Cuba and Mexico became the early influences of her food, with later inspiration stemming from the Japanese, Korean and Thai cooking styles she was exposed to while growing up in Los Angeles. Eventually, those Latin and Asian influences became infused in Isabel's cooking, resulting in fresh, exotic food with bold and unique flavors.

BILL GONG lives and works in San Francisco. He has previously participated in Kearny Street Workshop and Intersection for the Arts' Intergenerational Writers Lab and Litquake. For more information and to read more work, visit http://www.thickblackframe.com. 


MELISSA HUNG is a writer, editor and native Texan. She is the director of WritersCorps, which places writers in community settings to teach creative writing to youth. She is also a recovering journalist who co-founded Hyphen, an award-winning magazine about Asian American culture.

JAVIER O. HEURTA is the author of Some Clarifications y otros poemas, which received the Chicano/Latino Literary Prize from UC Irvine, and American Copia: An Immigrant Epic. His poems have recently been anthologized in American Tensions: Literature of Identity and the Search for Social Justice, The Best American Nonrequired Reading 2011, and Art and Artists: Poems. Currently Huerta studies laughter and literature in the English PhD program at the University of California, Berkeley.


KARA NIELSEN is a trendologist at CCD Innovation (formerly Center for Culinary Development) where she researches and analyses food and beverage trends for consumer packaged goods and foodservice product development. She leads trend tours, oversees the production of the bimonthly Culinary Trend Mapping Report, and gives presentations on culinary trends and their strategic implications. Kara holds an M.L.A. in Gastronomy from Boston University, a B.A. in French Studies from Northwestern University and managed educational programs at Copia: The American Center for Wine Food & the Arts, Napa; Boston University's Food & Wine Programs; and Sur La Table, Berkeley. She also was a pastry chef in several Bay Area restaurants in the last millennium. Now mostly gluten free, she is a big fan of rice noodles and fresh corn tortillas.


GIL PAYUMO, along with his high school buddy and business partner, Evan Kidera, is chef and co-owner of Señor Sisig, an award winning food truck that specializes in Filipino-Mexican fusion fare. Proud to be from Daly City, Gil comes from a family of chefs and entrepreneurs. He attended the Culinary Culinary Academy and worked in hotel kitchens before taking to the streets in his restaurant-on-wheels to bring sisig burritos, tacos, nachos and rice plates to the masses.


BARBARA JANE REYES is the author of Diwata, recently noted as a finalist for the California Book Award. Born in Manila, Philippines, and raised in the San Francisco Bay Area, she is the author of two previous collections of poetry, Gravities of Center and Poeta en San Francisco, which received the James Laughlin Award of the Academy of American Poets. An Andrew W. Mellon Foundation Fellow, she received her B.A. in Ethnic Studies at University of California, Berkeley and her M.F.A. at San Francisco State University. She is adjunct professor at University of San Francisco's Yuchengo Philippines Studies Program, where she teaches Filipino/a Literature in Diaspora, and Filipina Lives and Voices in Literature. She lives with her husband, poet Oscar Bermeo, in Oakland, where she is co-editor of Doveglion Press.


LOK SIU, trained as a cultural anthropologist, is associate professor of Ethnic Studies at University of California, Berkeley. Her books include Memories of a Future Home: Diasporic Citizenship of Chinese in Panama and two coedited volumes, Asian Diasporas: New Formations, New Conceptions and Gendered Citizenships: Transnational Perspectives on Knowledge Production, Political Activism, and Culture. She is currently completing a book manuscript tentatively titled, "Asian Latin@," which explores a variety of sites where Asian and Latin@ histories, communities, and aesthetics intersect. One of those sites is food. She has written on Chinese Cuban restaurants in New York City and is now completing her research on the Korean taco truck phenomenon. She also teaches a course on the Cultural Politics of Food. 


THY TRAN, cofounder of the Asian Culinary Forum and its current president, has carried her knives into a wide range of kitchens, including high-end restaurants, catering, product development, recipe testing, food magazines and professional culinary schools. She thinks deep-frying is the height of civilization, owns far too many cast iron pans and maintains a rotating stash of Mason jars. Thy established her company, Wandering Spoon, 18 years ago to teach home cooks about fundamental culinary techniques. Believing deeply in the power of words in all their artful forms, she also loves working with paper, pencil, lead type and bone folders.


KAREN TEI YAMASHITA is the author of five books, Through the Arc of the Rain Forest, Brazil-Maru, Tropic of Orange, Circle K Cycles and I Hotel, all published by Coffee House Press. Most recently, I Hotel was selected as a finalist for the National Book Award and awarded the California Book Award, the American Book Award and the Assoication for Asian American Studies Book Award. She is currently a US Artists Ford Foundation Fellow and Professor of Literature and Creative Writing at the University of California, Santa Cruz.

SNEAK PREVIEW

We caught up with a few of our guest speakers to ask them about fascinating crossovers in their work. Geography and immigration, family and food, trends and cultural shifts—here's just a little taste of conversations to come: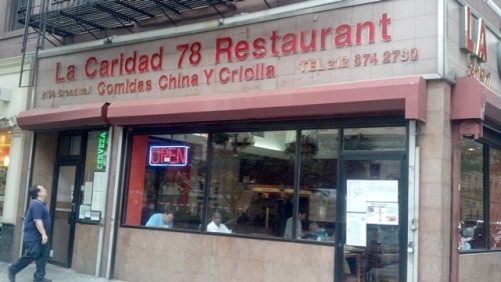 Photo by Lisando Pérez, Cuban New Yorker

LOK SIU

Professor, University of California, Berkeley

Why did you start researching Chino-Latino restaurants?

I grew up in a Chinese-Nicaraguan household and that certainly is a part of my interest and drives my research. Asian-Latino is not well-known—it's hidden, disguised—yet so many people fall into this category. While in New York City, I realized that Chinese-Cuban restaurants were one of the very few ways this experience appears in public. 

There're hundreds of thousands of individuals who identify as both Asian and Hispanic or Latino in our census, but it's not a category popularized and widely accepted yet. As domestic and global shifts continue, though, there will be an explosion of discussion and debate.

* * *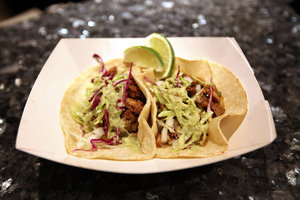 GIL PAYUMO

Chef/Co-Owner, Señor Sisig

How did you come up with the concept for your food truck? 

Nowadays sisig is a very common dish in Philippine cuisine. It's a dish that got popular in the past ten years, and it's something that I grew up eating. When we had leftover sisal, I would put it on a tortilla or make a burrito out of it, just to be more creative. I was trying to incorporate it in different ways, not just eating it with rice or eating it by itself.

What inspired you to become a chef?

I always enjoyed cooking. It started in my childhood, just being around people who were cooking a lot and who owned restaurant. There're a lot of things that come from working at different kinds of restaurants, combining different kinds of cuisine. I think that's a big part of California cuisine. You're taking all these different styles of food or ethnic food and putting it together. It helps people be more creative, especially in the Bay Area. 

* * *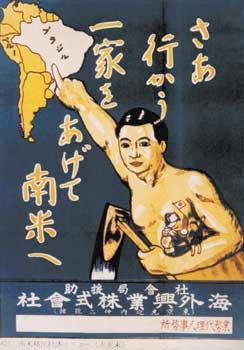 KAREN TEI YAMASHITA

Professor, University of California, Santa Cruz

Food becomes central to Japanese Brazilians' sense of home in this passage from Karen's book, Circle K Cycles, a collection of short stories, memoir and scrapbook focusing on Japanese immigrants in Brazil who leave to find factory work in Japan:

Rice and beans. Arroz e feijão. Inseparable. For Brazilians, the only food that sustains. When the early Japanese immigrants to Brazil arrived on coffee plantations in the twenties, they received a ration of rice, beans, salt, coffee and sugar. Sugar has always been plentiful in Brazil and in those days the Japanese knew only to add it to the beans. After several weeks of the sweet stuff, the salty fare must have been a pleasant surprise. In any case, rice and beans became an accepted staple, the food that defines the people the daily blessing, a comida sagrada. If gohan (and probably miso soup) is food to Japanese, arroz e feijão is gohan to Brazilians.

           Thanks to this cultivation of the Brazilian palate, the first commercial ventures among Brazilians in Japan have been related to the making and sale of Brazilian food. What is it that the food of your homeland, of your mother's kitchen, will provide you? Why do we crave it so badly? Why do our tongues pull us home? Was mom's cooking really that good? When Japanese immigrants got to Brazil, they spent much of their years laboring to make vegetables, tofu, miso, and shoyu. Now, the dekasegi in Japan finance a lucrative network of imports from Brazil, New Zealand, Australia, and the Philippines to eat the stuff that pleases the literal mother tongue: mandioca, Sonho de Valsa, Guaraná, pão de queijo, linguiça, goiabada, fubá, suco de maracujá.

           In the center of every enclave of Brazilian life in Japan, you find food. Sometimes it is a restaurant, sometimes a cantina and grocery store, or a karaoke bar... Often it is the obento/marmita lady, the woman who delivers box lunches and dinners to factory workers... The young Brazilian men say that the Japanese lunches don't 'sustain.' Rice and pickles don't cut it. They need food that sticks to their ribs... In the first few months of their arrival, they all lose weight quickly. The obento lady also brings news, gossip, and motherly advice. Often she's a walking social service; she'll give you information about health insurance, your visa, your driver's license...

           A small butcher shop in the town of Yoro in Gifu put out a flyer offering imported meat from Australia at extraordinarily cheap prices. The flyer attracted several Brazilians who came to buy the meat and who also returned on the following Sunday....The Brazilians peered past the counter and asked about some pieces of meat on the block. This was meat cut away from the fine ribe eye or filet that Japanese customers expected to buy....Every weekend, the Brazilians returned for more meat, for the side cuts and the tougher meats.... In time, Brazilians came by the busloads, set up barbecue pits in the empty lot on the side of the shop, roasted meat, played music, sang, and danced. The owners...gave up trying to sell fancy cuts of fine Hida and Kobe beef at 200 yen / $2.00 per 100 grams, and transformed the business to provide imported Australian meat cheaply for a more voracious clientele, for Brazilians whose families can be counted on to each buy as much as 10 kilos of meat per week. Brazilian grocery items were added to the shop. The empty lot turned into a churrascaria restaurant, complete with live music and karaoke. Finally it sponsored a soccer team and turned completely Brazilian.

Excerpt from Circle K Cycles by Karen Tei Yamashita (Coffee House Press, 2001) is reprinted by permission of the publisher. Copyright © Karen Tei Yamashita.

* * *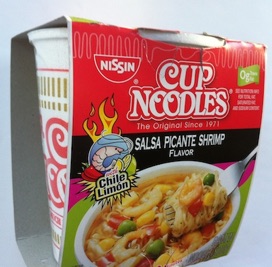 KARA NIELSEN

Trend Researcher, CCD Innovation

How did combining Asian and Latin American food become a trend?  

These are the fastest growing minority groups in the United States and have been for some time. I think that when you look at where they are located, along the coast or along the edges of the country, you're going to have these immigrant groups living in the same cities and the same places. Everybody is mingling. So that's one reason they have ended up influencing each other—geographic proximity. Look at LA. It's this big melting pot of all kinds of people. So you've got geographic proximity—you have the fact that both groups are growing and active and distinct. 

And then you start looking at some of the ingredients that play big roles in these cuisines, like chiles or tropical fruits. The familiarity of tamarind, mango, rice—these ingredients are popular in a number of these regional cuisines. There's a lot of overlap. 

Then, I think you look at the fact that culturally these groups tend to have different family values than mainstream Americans. They are much tighter knit. Family focus is much more important. Meal times and celebrations play a bigger role culturally than for mainstream Americans. 

These groups' cultural ties are much stronger and are playing a bigger role. They share similarities and proximity that is going to enable an exchange of ingredients and cooking. What's interesting is that this exchange is happening with the second and possibly third generation of these groups who are living in a cultural clash themselves—they're living it.

So the thing about Asian and Latin American food is that they are just two of any number of global regional cuisines that are garnering attention right now. And although I do think there is a special affinity between the two, we do need to place the intersection of them in the larger context of the culinary and restaurant culture that we have right now. In the last five or so years this scene has really exploded and is focusing a lot on experimentation. The rules have really evaporated about what goes with what, and it's just made it a playground for anyone with culinary aspirations. 

THANK YOU

Many thanks the San Francisco Ferry Building, the Women's Building, the Oakland Asian Cultural Center and Ten Speed Press for their generous support. 

Also, a big shout-out to Max Medina at The Mystery Parade for his very hot postcard design and writer Jacky Lee for her timely contributions to the newsletter.